Are you looking for ways to sell on Amazon? Don't worry, your quest ends here.
Selling on Amazon is one of the best ways to build a sustainable business and earn passive income. But if you are thinking about "getting rich quickly" as a beginner, you might be wrong. In order to become a successful Amazon seller, it takes time, money, and endless effort. And that's what I am about to tell in this post.
In this post, I have shared a beginner's guide on how to sell on Amazon. I have covered every aspect, such as finding a product, creating an Amazon seller account, choosing the right fulfillment method, etc., so you don't miss anything important.
Let's get started here.
Finding a Product to Sell on Amazon
If you're going to open an online store on Amazon, the first thing you will need is a product for selling. Finding a profitable product to sell on Amazon is not child's play. If you just go with any product without any research, there's a 70% chance your business will not get the success you have expected. Because maybe thousands of sellers are already selling the same product and have gained a loyal customer base over the years.
Even if you do find a product, it might take months or even years before you start getting passive sales. But once your business steps on the accelerator, your product will automatically start ranking higher in Amazon search results. So, if you are a beginner, you have to play smart in this tough competition and find a way to get your business on a profitable track as soon as possible.
To become a successful Amazon seller, sellers use different strategies and tactics and different Amazon seller suites to optimize their Amazon store. Helium 10 is one the most reliable Amazon Seller tool suite used by popular 7-8 figure sellers. This user-friendly software helps sellers with product research, keyword research, listing optimization, competitor analysis, marketing, and many more. You can also get an exclusive Helium 10 coupon here.
Helium 10's Black Box is a powerful product research tool that will help you find winning products to sell on Amazon. You can use advanced filters to squeeze out the best product for your Amazon store. The parameters should be filled in a way that finds you a low-competitive but highly demanding product.
As an example, you can try filling the parameters like this:
Monthly Search Volume: 300 to Max
Monthly Revenue: $2500 to Max
Price Range: $35 to $70
Overall Reviews: 20 to 100
Product Variation: 0 to 1
Monthly Sales: 40 to Max
After filling out the filters, you will find a list of potential products with your preferred parameters when you hit the search button. With this strategy, you can easily and quickly find a profitable product to sell on Amazon.
You can also try Helium 10's Trendster tool to find trending and seasonal products to sell on Amazon on various occasions. You can also make use of tools like Jungle Scout to kickstart your FBA journey, you can also check available discount offer on Jungle Scout here.
Different Amazon Selling Models
Once you make up your mind to start an Amazon selling business, the next thing you need to figure out is which selling model is the best for you. That's why we have explained all the business models to help you choose.
1. Retail Arbitrage (Reseller): Most Amazon sellers prefer this option because it is one of the easiest selling models where you don't have to put in a lot of effort. You just need to find low-cost products in your retail stores and then sell them on Amazon at a good profit margin. However this is an easy-selling model, but it takes a lot of time to research.
2. Private Label: In this selling model, you will sell products that third-party producers make, and you will be selling them under your own brand name. You just need to find the perfect product with a large market and start selling it under your brand name to quickly make a name for yourself.
3. White Label: In the White label selling model, you just need to find the product that is resellable and start selling them under your brand name. It will save you a lot of time that you would've spent in designing the product and in production.
4. Dropshipping: This is also an easy-selling model on Amazon where you don't have to handle or even deliver the product to your customer. In this business model, you just find the right dropshipping supplier for your business and add their product to your store. When someone places an order in your store, you just place the same order with your supplier and add the customer's address. The supplier will take care of everything for you.
5. Affiliate Marketing: If you don't want to become an Amazon seller and want the hassle of dealing with customers, then choose Amazon affiliate business and apply to become one of Amazon associates. After that, you can promote Amazon products on your website, and whenever someone buys a product on Amazon using your affiliate link, then you will earn a commission.
How To Sell on Amazon for Beginners In 2023?
You have found a product to sell on Amazon. Now, let's know how you can sell it on Amazon.
Step 1. Create a new account
To start your journey on Amazon, you have to create an Amazon Seller account. To create one, you will need to complete your registration and choose a plan for your account.
In order to complete your registration, here's what you will need:
Your bank account and routing number
Government-issued ID (Individual sellers can use social security number)
Chargeable credit card
Tax information
The legal form of your company
Phone number
Furthermore, you will need to choose a selling plan for your account. There are only two selling plans: Individual and professional.
Individual Plan: Individual plan is a standard selling plan which costs you $0.99/sale. With this plan, you are limited to selling only 40 or fewer items in a month. You will also miss access to a few advanced tools. However, it can be an excellent choice for a beginner as you're still unsure what to sell on Amazon.
Professional Plan: The Professional plan is a premium subscription that costs you straight $39.99 per month without any selling limit. You will also get access to APIs and selling programs such as Launchpad and Handmade.
Step 2. Select a Fulfillment Method
Once you have created your Amazon Seller account, you will need to select a fulfillment procedure for your business.
On Amazon, you get to choose two fulfillment options as a seller: FBM and FBA.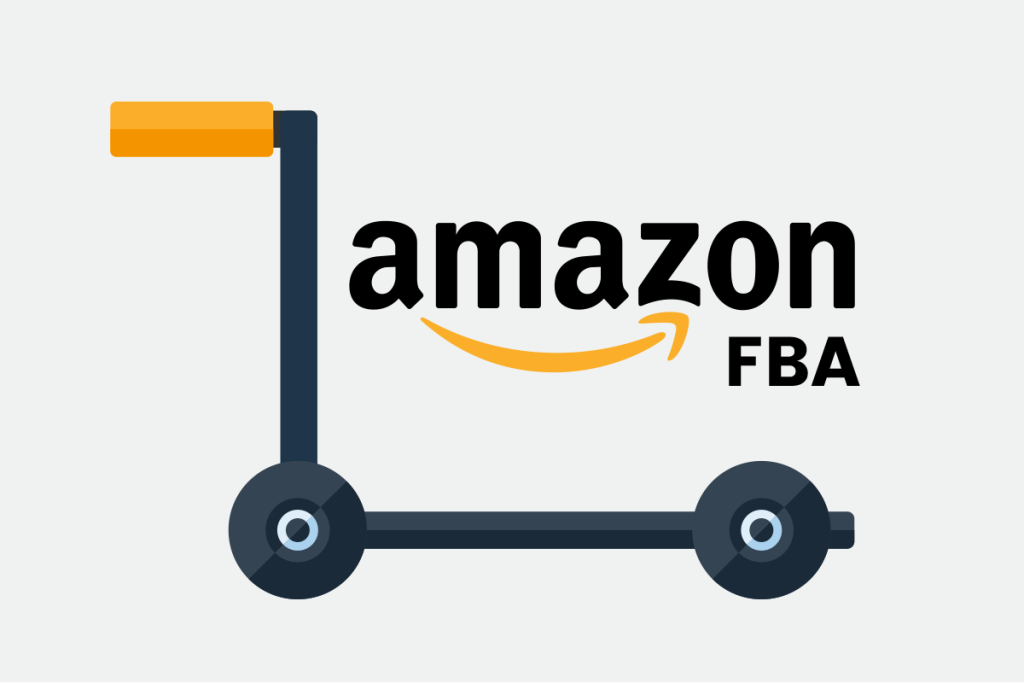 FBM (Fulfillment by Merchant): As the name refers, you take complete control of the fulfillment process. In this method, you source the product, pack it, and ship it directly to the customer's doorstep. You still have to pay a referral and subscription fee, but you can save the storage, packing, and shipping fees taken by Amazon as fulfillment.
FBA (Fulfillment by Amazon): FBA method is a less stressful choice offered by Amazon. In this method, you source the products and send them directly to Amazon warehouses. After that, Amazon handles the complete order fulfillment process. But, you have to pay additional storage and FBA fee in order to handle the fulfillment.
Pro Tip: You can use the Profitability Calculator tool of Helium 10 to figure out the profit margin after excluding the subscription, FBA, storage, and referral fees.
Step 3. Customize your Storefront
Now that you have created an Amazon Seller account, it is time to give it a proper look. In this step, you can add your Brand name and logo to display in your store. You can choose a pre-designed template to give an eye-catching look to your storefront.
You can also customize it according to your niche and product types. You can preview the customization to see how it will look from the customer's perspective. You can add as many products as you want to sell. However, you can do the customization process later.
Step 4. Create a Product Listing
After choosing a fulfillment method, you will need to set up a product listing so shoppers can find your product on Amazon. Creating a proper product listing and optimization is a crucial step to giving your product public exposure. I will talk about these strategies later in this article.
In order to create a product listing, this is what you'll need:
SKU (Stock Keeping Unit): SKU is a number that is written under a UPC barcode. You can find this barcode under any product you buy. You can buy a UPC barcode for your product from GS1. Don't buy from unauthorized websites.
Product Title: Your product's title name, along with the brand name, model name, or unique identifiers.
Product Description: Complete information about your product, including features and benefits (write in bullet points).
Product Images: High-quality and authentic images of your product. Upload 4-5 images from different angles.
Backend Keywords: These are keywords you add to a product listing that shoppers usually use to search for a particular product. It doesn't appear in your product listing, but these are the most common keywords that customers put in the search box.
Step 5. Source Your Products
Once you have listed your products on Amazon, it's time to source your products. People use three standard methods to source their products.
Manufactured by Yourself: In this method, you source the products by manufacturing them yourself. People running their own companies and brands usually sell their products on Amazon to increase sales.
Find a Supplier: If you don't produce the products yourself, you can find a third-party supplier to source your products. You can manually search for one or search on the internet to find a reputable and reliable supplier. Alibaba can be a great option to start with. You can find suppliers from all over the world just by putting the name of the product you have listed on Amazon.
Print-on-demand: Print-on-demand is another great way to source your products. You can find a reliable POD partner from where you can order products in bulk and sell them on Amazon. In this method, you can also upload your designs and artworks to be printed on your products (such as shirts, hoodies, mugs, crocs, keychains, etc.). For an instant, you can use Amazon's print-on-demand facility, Merch by Amazon, to source your products. You can also try third-party POD partners such as Printful, Merchize, Gearmint, Shirtee, etc.
Place a sufficient amount of order and ship it to the Amazon warehouse (if you're using the FBA method). Add the inventory details (such as units, size, and SKUs) to your storefront so that it can be visible to the review team before you launch it on Amazon.
If you maintain minimum inventory at starting, you can avoid paying unnecessary storage fees. Once you start getting enough sales, you can increase your order amount.
Pro Tip: Whatever sourcing type you choose for your product, keep your inventory balanced and in stock. If you fail to maintain your inventory or get out of stocks, you might lose your rankings and loyal customers.
Step 6. Launch Your Store
Now, you have done all the bare minimum steps to open your storefront on Amazon. Finally, it is time to launch it on Amazon officially. Before that, you need to submit your storefront for a review so you can get approved for selling on Amazon. However, it is a time-killing process and can take up to a few days to get approved by the review team.
Once approved, your store will be automatically launched on Amazon, and you will get notified via email or text message.
Pro Tip: After the successful launch of your store, you can order a product from your store to check if everything is in order or not (such as order placement, payment process, and shipping time).
How to Optimize the Product Listings?
Product listing optimization is a never-ending process for a successful Amazon Seller. The more you optimize, the more you scale your business. You must use a seller's tool suite to optimize your product listings because manual and guesswork won't be much help in tough competition between Amazon sellers.
As I told you before in this post, Helium 10 fulfills all your needs as an Amazon seller. You can find extensive optimization tools for your store on Helium 10. Let's see how you can optimize your listing to make your product more visible on Amazon.
Keyword Research
Keywords play a significant role in your product listing. Your product indexing also depends on the keywords. If you think from a customer's perspective, you can guess a few keywords for your product listings. But with Helium 10's Magnet tool, you can find thousands of keywords with the highest search volume for a specific product.
If you already have a seed keyword in your mind, you can also check the search volume of your keyword. You can also use it to find keywords for your PPC campaigns. With the Magnet tool, you can find the most profitable bidding keywords for your ad campaigns.
After adding keywords to listings, you can use the Index Checker tool to check if your keywords are indexed by Amazon or not.
Optimize your Product Title
It is necessary to make the product title explanatory. The description must involve the key points describing your brand, color, size, or age group (if it is a baby product).
Helium 10's Cerebro tool helps you check your competitors' listing, keywords, and other key metrics. With this tool, you can figure out what changes you need to make your product more valuable than your competitors.
Add Promising Benefits in Bullet Points
Under the product description, you can write what shoppers will get from you. You can add benefits, features, and precautions in the bullet points. Whatever you are going to write must be convincing and relevant to your product.
Use Quality Product Images
As people say, "First impression is the last impression" similarly, your product images create a first impression on the customers. 75% of shoppers decide to buy from a product page based on the product images; otherwise, they are much more likely to leave the page if the images are blurry or not clearly visible.
Adding high-quality and authentic images is as important as finding keywords. So make sure to add relevant HD photos of your product from different angles so shoppers can review it from its appearance.
You will surely increase your sales and profit margin if you work properly on these aspects.
Is Selling On Amazon Worth It?
Amazon is one of the biggest online marketplaces where millions of people shop for different products daily. The global reach of Amazon allows you to find your audience with ease. Most shoppers of Amazon are from the ages of 25 to 34, and if your product is unique and appealing to the younger audience, then selling on Amazon can definitely be worth it.
Amazon has over 30 main categories and over 25K subcategories but not every category is equally important, so you need to choose a category carefully before you start selling in it. You need to do proper market research to find the most trending products to sell that will attract your target audience. This will also ensure you won't be lost among thousands of other sellers that have failed on Amazon.
Some of the most popular categories on Amazon are beauty & personal care, books, home & kitchen, sports & outdoors, electronics, toys & games, etc. You can easily find the best product to sell among these categories and find your target audience. However, if you think that your products will start selling overnight, then you're delusional because you will need to use to optimize your listing and rank on top for many keywords; only then you will get a decent number of orders.
Few tips to Become a Successful Seller on Amazon
As you know, Amazon is a tough place to get exposure quickly. But if you can apply a few tips to get high rankings within a short time.
Find low-competitive and high-demand products to sell
Optimize your listings and search terms
Stick to the 60-character limit for product titles
Use A+ content and high-quality images
Don't repeat title keywords in the description 
Participate in Amazon Prime 
Make efforts to win the Buy Box
Promote your products 
Keep your product prices competitive 
Strive for the customer satisfaction
Sell globally  
Advantages & Disadvantages Of Selling On Amazon
Here are the benefits & drawbacks of selling on Amazon.
Advantages
The process of selling on Amazon is quite easy; even beginners can start selling on Amazon without any hassle.
If you have a distinctive product that is unique and high on demand and gives you an amazing profit margin, then you'll definitely gain a lot from selling on Amazon.
Amazon is a vast marketplace, and its audience is huge, which makes increases your chances of getting more sales.
You don't see people advertising their products on Amazon, they only have to list them, and the buyers will come to them, which reduces their marketing costs.
Amazon offers an FBA service that allows you to use Amazon's warehouses where you can keep your inventory.
Disadvantages
You might get bad product or service reviews even after using the Amazon FBA service, which will affect your branding.
You should only sell products with good profit margins otherwise, you will start to lose money to Amazon fees.
Related Read:
Conclusion: How To Sell on Amazon For Beginners (2023)
Selling on Amazon is not that hard because you need the least requirements to get started on the platform. That's why thousands of sellers try their luck every month to become successful sellers on Amazon. But most of them failed to get even one sale in months.
That's why selecting the right product, research, and optimization are very important. Helium 10 can be your helping partner in your selling journey. You will find every essential tool that will help you get your first sale. 
Bonus: See how Amazon performs compared to the e-commerce giant Shopify with our thorough comparison here.
FAQs
How much money do Amazon sellers make?
A beginner Amazon seller can make from $1000 to $2500 every month, but it also depends on how his products are performing on Amazon. There are a few sellers who are earning up to $50K per year by selling on Amazon.
What is the best way of selling on Amazon?
The best way of selling on Amazon is by selling private-label products. Over 67% of Amazon sellers use the private label method to sell their products on Amazon. This way, their brand also gets exposure in front of a huge audience.
Can I sell on Amazon for free?
No, you can not sell on Amazon for free. There is a referral free; you have to pay whenever you make a sale on Amazon, and if you use Amazon's FBA services, then you will need to pay for its subscription as well.
Is it possible to start selling on Amazon from home?
Most Amazon sellers are selling their products in the comfort of their homes, so if they can do it, then surely you can as well.
What are the best products to sell on Amazon?
Some of the best product categories to sell on Amazon are electronics, pet supplies, games & toys, cameras, books, kitchen & home appliances, clothing, shoes, and jewelry.